Physics In Our everyday Life
The role that physics plays in our everyday life is not easily comprehended and appreciated. In a developing country like South Africa we have our battles with poor science education, attracting
women and girls into physics, learning physics in a rural setting with no lab and having to improvise, but we also have our highlights such as the SKA coming to South Africa, the discovery of the CAT machine and recently the digital laser in South Africa among other stories.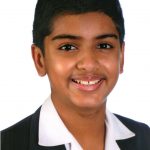 Christopher Jacobs First Prize Video Category
Thirteen-year-old boy in grade 7 attending school at De La Salle Holy Cross College. Fascinated by science, loves exploring the world around him and how things work. Enjoys programming and would like to be an engineer. Enjoys reading, playing tennis and spending time with friends and family.
Physics plays an important role in our lives. It looks at the problems we face and finds a way to solve them. For example before the intervention of physics we had to undergo the tedious process of using maps and thick map books, which made travelling to a new destination alone virtually impossible, but by inventing Global Positioning Systems or GPS using satellites, Physics helps us get around much faster and with ease. Like this there are many remarkable examples of physics improving the quality and efficiency of our lives. The possibilities of physics are endless. It can be used to improve buildings, healthcare, telecommunication and many other areas of our life. Please view video here: https://youtu.be/YfaXKjlC2Y4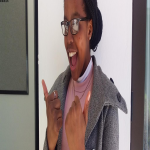 Sibongakonke Malinga 2nd Prize Video Category
Grade 11 learner and her favourite colours are those of a rainbow. Her interests include crocheting, craft work and reading.
Discussing the subtle presence of Physics in my grandmother's village, Daggakraal, my video is essentially a short Physics lesson on Convection! Being a small village in Mpumalanga, Daggakraal frequently experiences electricity power cuts. Even though the occurrence is often frustrating as it is an inconvenience, my video discusses how my grandmother's use of the Wonderbag, which is a simple but revolutionary non-electric slow cooker, is indeed possible through the power of Physics! This happens because of the various materials, such as polystyrene, that are inside the Wonderbag that therefore allow the bag to have convection abilities thus allowing for continued cooking during power cuts. Please view video here: https://youtu.be/girUhBcNoLA
Ronaldo Mphofela Third Prize Video Category
Grade 10 learner at Makhwese Secondary School majoring in Mathematics, Physical Sciences, Life Sciences and Geography. Enjoys reading books, experimenting and writing books. Life goals include opening his own IT company, chicken farm and publishing his 3 books. His interests are to see local people having equal access to a better life.
My village, Ga-Mokgotho, is a developing community as a result of electricity availability. Physics is helpful to my community as a physics principle (Faraday's law) was applied in the generation of electrical energy. My short video outlines how electricity is generated and how it improved the conditions of people in my community. It first starts by outlining how the heating effect of electrical current is applied in some virtual home appliances like stove and fryers. It further outlined how magnetic effects of electric current helps people like my grandmother with news updates from a television. I conclude by outlining how electrical current has helped my community people with appliances such as clothes washing machine. Please view video here: https://youtu.be/v3aoySExmA4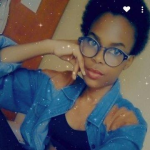 Moetjie Charlene First Prize Poster Category
Fifteen- year-old Grade 11 learner attending Dendron secondary school. Enjoys reading and writing poems. Her interests include learning to work the computer, playing a musical instrument, learning different languages and travelling the world and seeing different places. She wants to be a data analyst and a motivational speaker.
I've learned so much that I realised alot of things that surround me, are a work of physics. And in learning that, I was able to recognise the application of physics in my everyday life. This made me see things differently than before. The work of physics in my community is outstanding and for some, hard to identify. Not only did this project give me a chance to win a prize but to learn about the applications which we learn in our classrooms and how they have benefitted us, our lives and the world. Physics is truly a work and application of the past, present and future.
Please view poster here:    https://drive.google.com/file/d/1SwbWNENP-RnESr_ljWLAk-p_hNmKfwXK/view?usp=sharing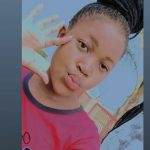 Lehlogedi Bohlale Onkgopotse Shalang
I am a confident, kind and patient girl.I like to draw,write and design.I like travelling and learning new things.I also like meeting new people and socializing with them. I express myself through art.
My poster is about how physics has assisted my community.I started with a brief definition of what physics is and its purpose in our lives.It introduced us to technical appliances such as kettles,stoves,televisions,cellphones(smartphones) and X-Ray machines.I also drew pictures corresponding to each text. Physics has really helped us a lot.I drew a trophy at the end as a literal token of appreciation to Physics as it has brought a better change to my community and the world. 
Please view poster here: https://drive.google.com/drive/folders/1Mmo2pvIz-Z1CExiFcst0BNdITC2WSTjo?usp=sharing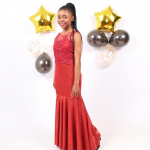 Tseka Boitumelo Randy Third Prize Poster Category
A disciplined individual, loyal, observant and a strategic thinker. Enjoys being a part of a successful productive team and thriving in highly pressurized and challenging working environments. She is an extrovert loves helping and solving problems.
A concise meaning of my poster in brief is just how physics is important in our daily lives, and also what physics itself is, how it helps us and how it was born. It is about how physics helps and improves the state of my community and school. Since I'm a 10th grader and getting to know more about physical science it just makes me want to alert everyone how physics improves communities, societies, the whole global world. My poster briefly explains the beauty of science and all that we should know about science.
Please view poster here: https://drive.google.com/drive/folders/1O00V84ud10FPXl5susBZkNWmXIYZKw4U?usp=sharing