TO ENCOURAGE GIRLS AND WOMEN TO STUDY PHYSICS
Firstly it is important to stimulate an interest in physics amongst girls and women. This should be followed by actions to attract girls to physics that should be addressed at several stages. Girls at primary and secondary school level can be encouraged to choose science as a subject through outreach programs specifically aimed at females. In this way it would be possible for them to follow science related careers, including physics, at a later stage. Women already in the field of physics should be retained and motivated to further their studies in this field. This is of importance as it appears that many women leave the field of physics after obtaining their first degree.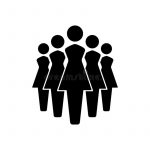 TO ENCOURAGE AND SUPPORT WOMEN TO WORK IN PHYSICS-RELATED CAREERS
Balancing career and family life is particularly difficult for women as society place more pressure on them as far as family commitments are concerned. Skills transfer and mentoring is required in order to assist women in this regard. Promoting networking and research collaborations amongst female physicists in South Africa should also contribute to supporting women in physics related careers.
Emphasis should also be on helping women prepare for a successful physics careers, this must also include support to obtain higher positions in institutional structure for women physicists.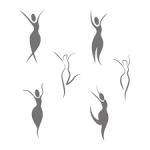 TO ASSIST IN REMOVING OR OVERCOMING OBSTACLES AND BARRIERS FOR GIRLS AND WOMEN
A major problem is breaking stereotypes, not just in society in general but also within institutions.
Research in other countries have shown that it is more difficult for women to obtain good ratings and have equal access to funding than their male counterparts.
Therefore the aim is improving access and eligibility for funding for women. Furthermore it is required to improve the institutional structure and climate for women in physics.
To be Updated
Chairperson
To be Updated
Secretary
To be Updated
Student Representative